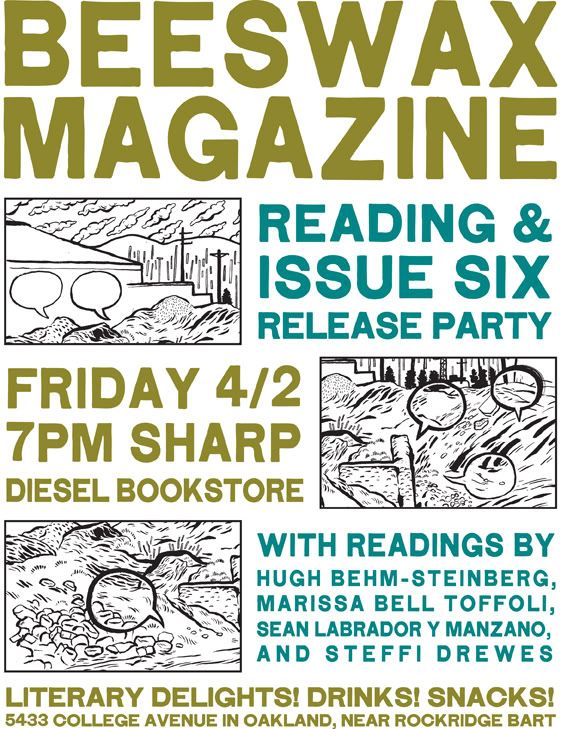 The long-awaited issue 6 is in the final stages of production, and it will be released in true literary style at a reading and party on April 2nd.
I copied and pasted this from the
Beeswax website
. My comic strip "Kevan" will be in this issue.



ADDENDUM:

You can now Pre-order issue 6 by clicking HERE.