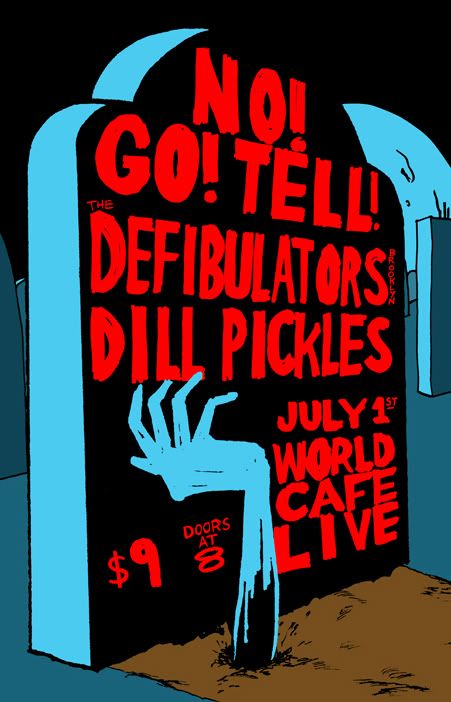 I got a call the other night to do a last minute poster for the band
No! Go! Tell!
I didn't have much time, but this is what I came up with.
It's this Thursday at
World Cafe Live
. They are a really good band and you should see them play. Forealforeal.